SHIP FINANCE
SUPERYACHTS
Shipbuilding and offshore construction
Our firm advises on all aspects of shipbuilding, offshore constructions and refitting. We assist buyers and shipyards on projects ranging from construction of new tonnage for carrying general cargo, bulk or containers to FPSO's, oil rigs and yachts of any kind. We represent owners, financial institutions, shipyards and sub-contractors, suppliers and offshore contractors in all of the shipbuilding sectors and our services include negotiating, drafting, amending, renegotiating and restructuring building contracts, specifications, refund guarantees and charter parties.
Our ability to act for both shipbuilders and owners gives us an insight into both sides of any matter and an in-depth knowledge of the sector, including the pedigree of national and international shipyards.
We can assist in both advisory and contentious matters, whether dealing with new build, conversion, shipbreaking or ship recycling. In contentious matters, we can advise on all aspects of a dispute on the basis of our lawyers' experience and understanding of the technical issues that may arise.
In the years following the global financial crisis the way ships are financed has changed and new ship finance structures have been developed. Besides conventional ship financing deals with traditional banks, shipowners are increasingly interested in considering structures such as high-yield bonds, capital and operating leases, as well as preferred equity structures.
Whether finance is considered for a new build, buying second-hand tonnage, undertaking a major conversion or refit of an existing ship, or refinancing the existing indebtedness already secured on a ship, our lawyers can assist lenders and borrowers in respect of all parts of the deal.
Pedigree, quality and branding. Three keywords applicable to the Dutch superyacht industry, and to our Superyacht Team. To avoid any conflicts of interest, our firm only takes instructions from owners and commissioning parties in Dutch law related matters. We have advised owners in connection with new build and refit projects at the major Dutch shipyards, such as Amels, Feadship De Vries and Feadship Van Lent, Heesen, Holland Jachtbouw, Oceanco, Royal Huisman and Vitters, as well as several foreign shipyards.
From financing to (new)building negotiations, working with technical advisors to develop design and build requirements, advising on operational considerations and VAT-issues and assisting throughput the construction period and after delivery of a yacht, our experienced lawyers support owners and owners' teams through the lifecycle of their (super)yacht. Superyacht owners expect the best and we have the experience and know-how to work out the best possible solution for you.
We have been successful in establishing and maintaining an excellent working relationship with several owners that we have so far assisted, and in a number of cases we have been asked to assist them with a new project. In case litigation becomes inevitable, our firm can offer all assistance and support in the most efficient way. True enjoyment of a Dutch-built superyacht should have top priority for owners and the problems will be handled by us.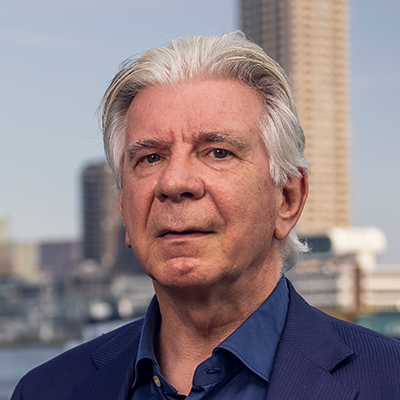 Arnold van Steenderen
Maritime & Shipping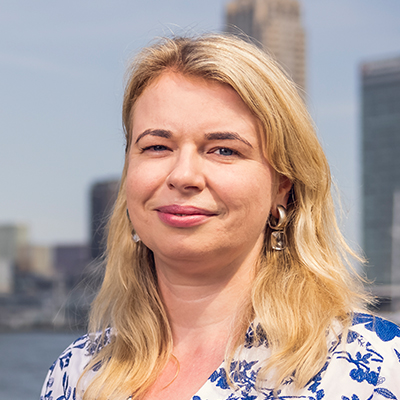 Charlotte van Steenderen
Maritime & Shipping